Paroikia – Old Market
Paroikia is built roughly midway down the western coast of Paros along the edge of a wide, sheltered bay. It's the capital of the island, its administrative seat and financial center as well as its main port. Today it's a lively town, with a developed infrastructure that includes branches of most major Greek banks, post office, health center, internet cafes, travel agencies, accommodations, and car rental offices. Accommodations include hotels, rental rooms, and organized camping grounds at Livadia, Krios, and Parasporos, which offer the visitor the opportunity of choice. There are also a number of tavernas, restaurants, and other eateries serving good food in the passages around Kastro (the Old Market) and along the coastal road.
'Paria Lithos', world-renowned marble of Paros
Hard and ductile at the same time, Parian marble is one of a kind, unsurpassed thanks to its unique transparency and purity. Just a few of the most famous works sculpted in this fabulous medium include the Venus de Milo,  Hermes of Praxiteles, Nike of Delos, the Temple of Apollo and the Treasury of Sifnos in Delphi.
Sculptures of the wind and sea: Kolymbithres
Golden sand embroidered around granite rocks, smoothed by the wind and sea into incredible shapes. The seawater sculptures that locals have named Kolymbithres look as if they were dreamed up by an artist.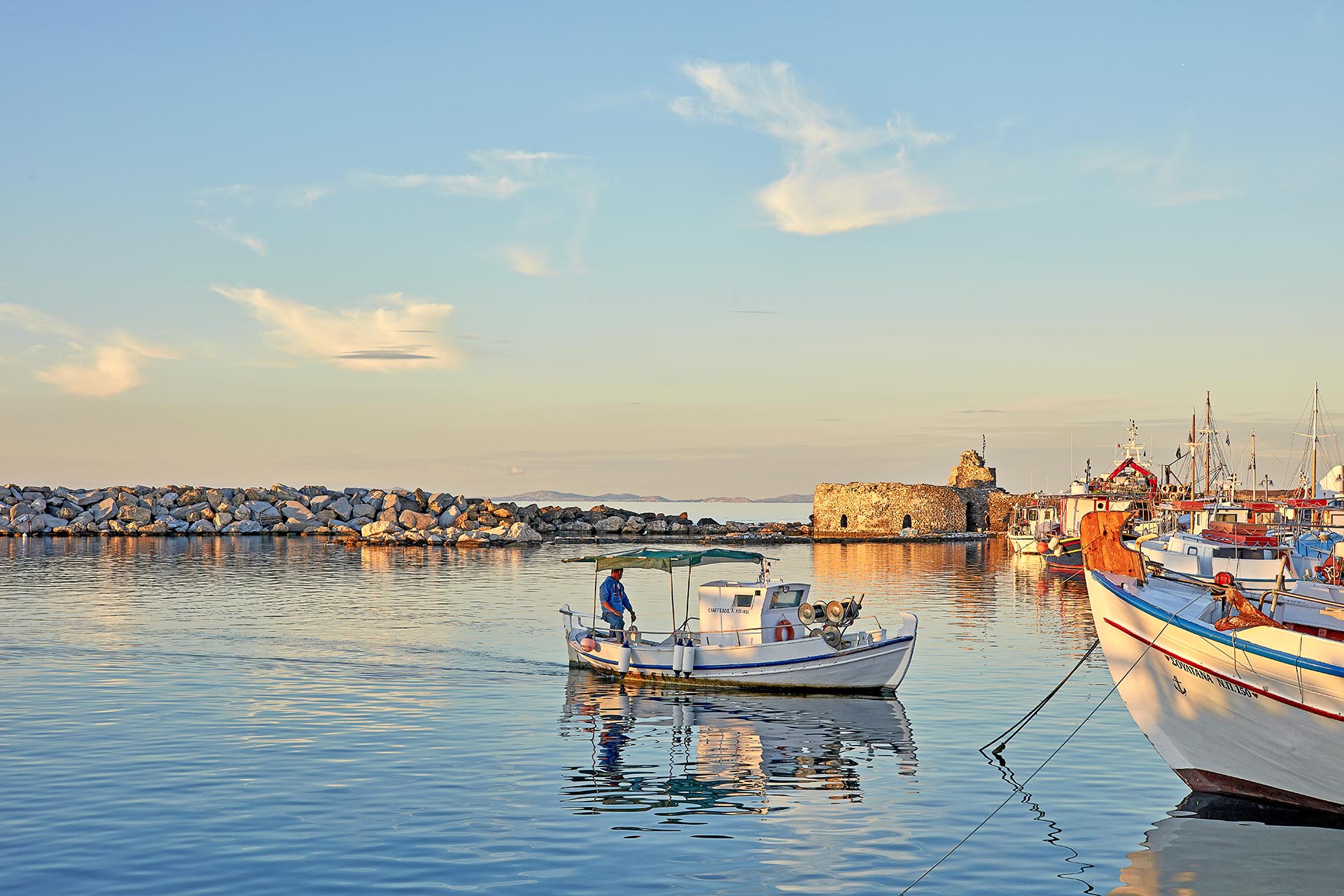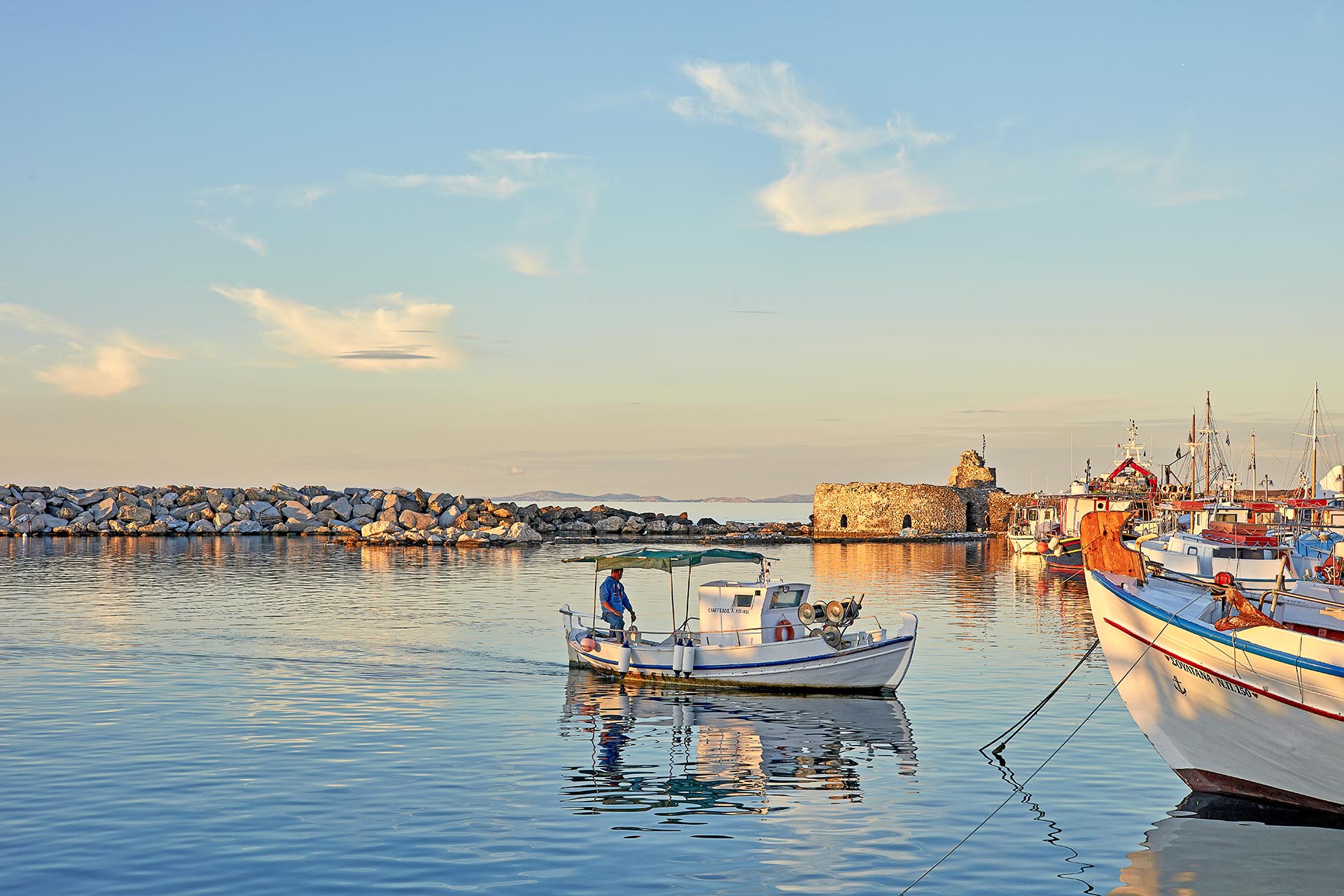 Naoussa: from pirates to parties
No one can believe that the marina of Naoussa was once a pirate's den. The music echoing from the bars, the perpetual motion of restaurant tables and chairs, young crowds that want to live every night to the full, all combine to create a cinematic ambience.
Ai Yiannis Detis
At Ai Yianni Detis time slows down and the tranquility and charm of the white monastery permeate this entire bay on Paros. Here you can swim, walk and contemplate.
Lefkes: A peaceful courtyard
Whitewash and marble. A symphony in white. Homes with pretty patios sloping upwards, like an amphitheatre. Cycladic architecture, neoclassical buildings, boutique accommodation all coexist harmoniously. Park your car and walk, wandering through its peaceful alleys. Don't forget to see the Byzantine road, a 1,000-year-old marble paved path, which was built to connect Marpissa with Parikia.
Off the beaten track: Marpissa and Prodromos
Two inland villages that are worth a visit. At Prodromos the entrance to the village is a vaulted roof and steeple. Walk in the streets and admire the small traditional Cycladic homes. Then make your way to Marpissa, a 16th-century village with traditional windmills and churches rich in history.
Ekantotapiliani
The jewel in the island's crown, this sprawling churchs is one of the most important Early Christian monuments in Greece. The church's restoration was begun in 1959. Today the church has been restored to its initial design-a cruciform domed basilica. On the church's southern side is a fourth-century baptismal font, the oldest and best preserved in the entire Orthodox east.